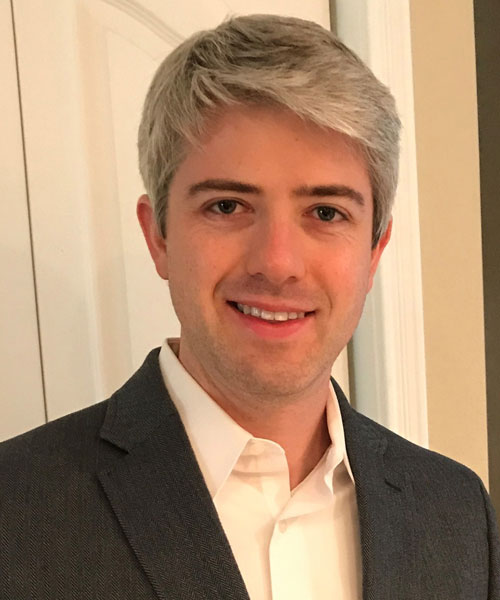 ---
Department
Geography Geology and Planning
Role: Faculty
Campus: Springfield
---
Postal mail
Missouri State University
Geography Geology and Planning
901 S. National Ave.
---
Biography
Dr. David R. Perkins IV is an assistant professor of geography and sustainable tourism in the Department of Geography, Geology and Planning at Missouri State University. His research and outreach foci include sustainable tourism to promote community development, tourism climatology and human-weather interactions in business strategy contexts.
Perkins leads curriculum development, teaching and student advising at Missouri State in sustainability curricula: sustainability minor, minor in sustainable tourism development, sustainability graduate certificate and a major in geography and sustainability (focus in sustainable development).
His most recent outreach projects include collaborations with community leaders to create sustainable community development goals for the Ozarks region and developing participatory engagement strategies for sustainable tourism development in rural coastal communities in Jamaica. Perkins is published in a variety of interdisciplinary academic journals, such as International Journal of Biometeorology, Weather Climate & Society, Atmosphere, Bulletin of the American Meteorological Society, Physical Geography, International Journal of Cardiology and forthcoming in Governance for Sustainable Development Review. He has formally presented academic research at more than 30 conferences throughout the United States, and internationally in Sweden, Cuba, New Zealand and Canada.
---
Details
Education
PhD, Geography, University of North Carolina Greensboro
MA, Geography, University of North Carolina Chapel Hill
BSBA, Kenan Flagler Business School
Teaching
GRY 100 World Regional Geography
GRY 108 Principles of Sustainability
GRY 142 Introductory Physical Geography
GRY 300 Geography of the United States
GRY 310 Fundamentals of Tourism
GRY 321 Economic Geography
GRY 410 Geography of World Tourism
GRY 510/610 Applications in Sustainable Geotourism
GRY 708 The Philosophy of Sustainability
Professional experience
Affiliations:
American Meteorological Society
Association for the Advancement of Sustainability in Higher Education
Association of American Geographers
Association of Zoos and Aquariums
International Society of Biometeorology
Research and professional interests
Tourism geography
Sustainable development
Biometeorology
Economic geography
Weather, climate and society
Selected publications:
Perkins IV, D.R. (2022). Leveraging principles of economic geography and tourism climatology for sustainable tourism development in Egypt's New Administrative Capital. Governance for Sustainable Development Review.
Perkins, D. (2021). Thermal Environments and Visitor Attendance in Zoological Parks: Observations in A Humid Continental Climate. Journal of Tourismology, 7(2), 195-225.
Rutty, M., Steiger, R., Demiroglu, O. C., & Perkins, D. R. (2021). Tourism climatology: past, present, and future. International journal of biometeorology, 65(5), 639-643.
Awards and honors
CNAS Faculty Excellence in Teaching Award, College of Natural and Applied Sciences, Missouri State University, 2020
Diversity Scholar, Missouri State University, 2018
Co-chair for the International Society of Biometeorology's Commission on Climate, Tourism and Recreation
Academic affiliate for Center for Responsible Travel (CREST)
Certificate in Sustainable Tourism, Global Sustainable Tourism Council (GSTC)
---
Area of expertise
Sustainability
Science
Tourism and travel