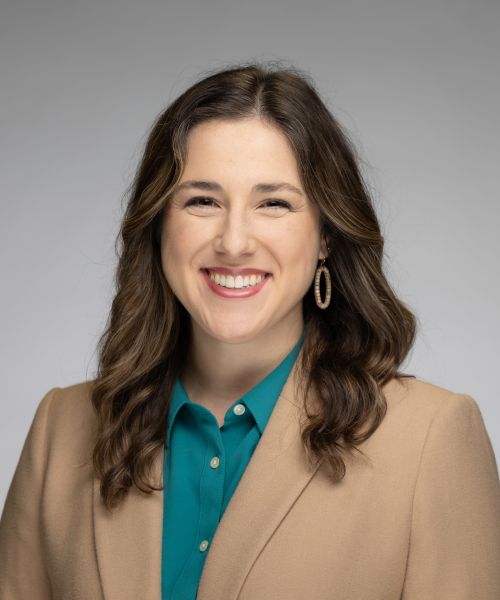 ---
Department
Geography Geology and Planning
Role: Faculty
Campus: Springfield
---
Postal mail
Missouri State University
Geography Geology and Planning
901 S. National Ave.
---
Biography
Dr. Emily Frazier is an assistant professor of human geography in the Department of Geography, Geology and Planning at Missouri State University.
Frazier's research focuses on U.S. refugee resettlement, the work of resettling organizations and the experiences of newcomers in non-traditional destinations in the U.S. Midwest and South. She has conducted fieldwork research with resettlement sites across Missouri, Iowa, Kentucky and Tennessee. Her work also addresses the intersections of immigration and American religion through a focus on faith-based humanitarianism and resettlement.
---
Details
Education
PhD, Geography, 2019, The University of Tennessee – Knoxville
BA, International Studies and Cultural Affairs, 2015, Arkansas Tech University
Teaching
GRY 100 World Regional Geography
Professional experience
Russell Sage Foundation Pipeline Scholar
Fellow of the Social Science Research Council's RSDR Program
American Association of Geographers member
Research and professional interests
Cultural and political geography
Migration, refugees and displacement
Borders, place and identity
Geographies of (un)welcome and belonging
Building sustainable communities
Religion and civil society
Selected Publications:
Frazier, E. 2021. Understanding 'faith' in faith-based organizations: refugee resettlement work as religious practice. Social & Cultural Geography. https://doi.org/10.1080/14649365.2021.1910992
Frazier, E. & M. van Riemsdijk. 2021. When 'Self-Sufficiency' Is Not Sufficient: Refugee Integration Discourses of US Resettlement Actors and the Offer of Refuge. Journal of Refugee Studies, 34:3, 3113 - 3130. https://doi.org/10.1093/jrs/feaa119
Frazier, E. 2020. When fieldwork 'fails': Participatory Visual Methods And Fieldwork Encounters With Resettled Refugees. Geographical Review, 110: 1-2, 133-144. Special Issue on Geographic Fieldwork in the 21st Century. DOI 10.1111/gere.12344
Awards and honors
Pipeline Grants Award, The Russell Sage Foundation in partnership with the Gates Foundation, 2021
Religion, Spirituality, and Democratic Renewal Fellow, The Social Science Research Council, 2021
19 of the Last 9 Outstanding Alumni Award, Arkansas Tech University, 2021
---
Area of expertise
Anthropology
Sociology
Sustainability
Science
Social Issues