---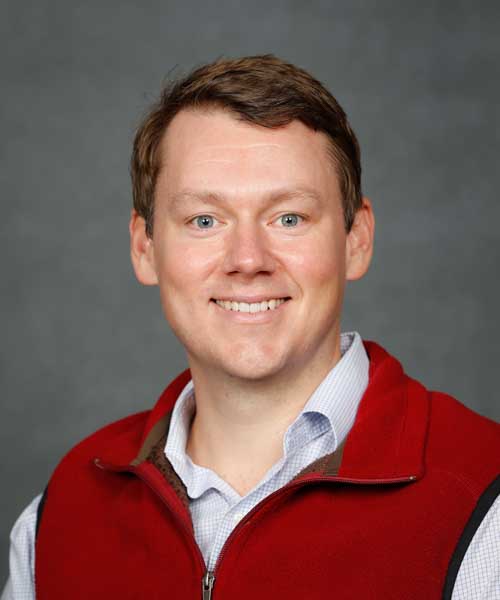 Assistant Professor
---
Department
Geography Geology and Planning
Role: Faculty
Campus: Springfield
---
Postal mail
Missouri State University
Geography Geology and Planning
901 S. National Ave.
---
Details
Education
PhD, Geology, West Virginia University
MS, Geology, University of Alabama
BS, Geology, University of Alabama
Teaching
GLG110: Physical Geology
GLG340: Structural Geology
GLG412: Field Geology of the Mid-Continent
GLG413: Field Geology (Summer Field Course)
Professional experience
Geological Survey of Alabama (2014-2016): Field geologist
Geological Society of America: member
Research and professional interests
Dr. McKay studies tectonic mountain building processes by integrating field studies of metamorphic terranes, igneous provinces, and sedimentary basin fill. His students conduct field-intensive studies, including field mapping, and high-precision geochronology to investigate the age, duration, and magnitude of tectonic events.
Most recent publications
McKay, M.P., Stowell, H.H., Gray, K.D., Schwartz, J.J., Bollen, E., (in press) Metamorphism records thrust faulting during prolonged terrane accretion: Sm-Nd garnet and U-Pb zircon geochronology and P-T paths from the Salmon River suture zone, west-central Idaho, Lithosphere.
Fildani, A., McKay, M.P. , Stockli, D.F., Clark, J.D., Weislogel, A.L., Dykstra, M., Hessler, A.M., (2016) The ancestral Mississippi drainage archived in the late Wisconsin Mississippi deep-sea fan, Geology, vol. 44 (6), p. 479-482.
McKay, M.P., Coble, M., Hessler, A.M.,Weislogel, A.L., Fildani, A. (2016), Petrogenesis and provenance of distal, airfall tuffs in the Permian-Triassic Karoo Basin, South Africa: a window into a dissected, magmatic province, Geosphere, v. 12 (1).
McKay, M.P., Weislogel, A.L., Fildani, A., Brunt, R., Hodgson, D., Flint, S. (2015), U-PB zircon tuff geochronology from the Karoo Basin, South Africa: implications of zircon recycling on stratigraphic age controls, International Geology Review, vol. 57 (4), pp. 393-410.